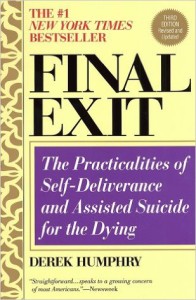 Breaking the Silence: Facing Our Mortality with Wisdom and Grace
Shepherdstown Presbyterian Church
2008 Lenten Series
by Bill Howard
Thou on my head in early youth didst smile;
And, though rebellious and perverse meanwhile,
Thou hast not left me, oft as I left Thee,
On to the close, O Lord, abide with me.
Ills have no weight, and tears no bitterness.
Where is death's sting? Where, grave, thy victory?
Our opening hymn, and this omitted verse, based on 1st Corinthians 15, was written by Henry Francis Lyte, pastor at All Saints Church in Devonshire, England, in the 1800s as he was dying of tuberculosis. For over a century, the bells of his church at All Saints, have rung out "Abide with Me" daily and the hymn was sung at the funeral of Nobel Peace Prize-winner Mother Teresa of Calcutta in 1997 and, my father's service in 2003. Lyte finished the hymn the Sunday he gave his farewell sermon:
"O brethren, I stand here among you to day, as alive from the dead, if I may hope to impress it upon you, and induce you to prepare for that solemn hour which must come to all, by a timely acquaintance with the death of Christ."
Death can be our forgotten future. In the years since I helped care for my elderly parents, I recognize the need and the benefits of families unearthing their feelings — breaking the silence and having those seemingly difficult conversations while everyone is in good health and good humor. I am grateful to the church for making this Lenten series possible and I hope that sharing some excerpts and lessons from my own journey through this wilderness with be of benefit.
I have always been the curious type. As a child, curiosity was so often rewarding, even gratifying to me, like discovering my first Playboy magazine in my father's den. Talk about breaking the silence!
Our home was full of curiosities. Some were on display, like my parents' old printers' table, a typesetter's drawer fashioned with legs and a glass top. In it were keepsakes, artistically and lovingly arranged, each with a story—my grandfather's prestigious Navy cross, his admiral's epaulets, a few baby teeth and hospital bracelets, a perfume sampler from Paris, exotic marbles, a vast array of old political campaign buttons, sea shells from distant shores, some odd shaped keys. We have that table, and its contents, in our living room today.
Many things were hidden, and these were the things that piqued my curiosity the most. In the family heirloom Chippendale desk was a little locked door. My parents didn't seem to know what was behind it, and assumed the key was lost. I made finding that key a quest. Overlooking the keys in the printers table, I succumbed to frustration and broke in. I became a hero of sorts when I rediscovered my parents' marriage license from 1947.
Maybe it was age 8, I decided to investigate my father's large wooden double-drawer file cabinet in his den, which I use in my office today. It was set apart from his desk and served as an end table for his favorite green vinyl sofa. It wasn't locked or lockable, fair game I thought, and at first glance the contents were mundane enough, bills, what I understood of them, bank statements, insurance policies. The drawers were deep, and I knew what that meant, so I jockeyed the heavy, somewhat misaligned drawer, past the vertical divider that supported the everyday files, and came across a small but bulging box, bound with a purple cloth ribbon. I examined the knot and, rather than untying it which would provide clues of tampering, I slid the restraint off the box and the contents erupted in my lap. I picked up a folded card with a simple embossed gold cross on the front and began reading the first of an incalculable number of cards, outpourings of love and sympathy upon the death of my brother, who, up to that moment, I never new I had.
William Allen Howard, Jr., had died in infancy. He would have been three years my elder. By military family rites, I learned from the wreckage in my lap, his body was buried in Arlington Cemetery in a family plot. His life and memory and a whole lotta love had been tucked away in the dark recesses of a file drawer. Wallowing in this pile of sincere expressions from so many familiar family names, I cried as I read, overcome with sadness and, I was angry.
Just when, I asked myself, was anyone—my parents, my two older sisters, my godparents, anyone—planning to tell me?
I understand now, especially as a parent of two boys, that talking about death at any age is difficult. So how do we make that opening? That may be the reason we are here. In my own experience, I sometimes see the church and our shared but often unspoken relationship with the cross, as a barrier to these difficult conversations?
My parents delegated my education to the Norwood Parish School at St. John's Episcopal Church in Bethesda though third grade and the National Cathedral School for Boys (St. Alban's) for 4th through twelfth grade. It was a fairly pointed religious upbringing. Even my father spent ten years upon his retirement as a docent at the National Cathedral and documented the docents' oral histories and my mother was on the alter guild at both St. John's and the National Cathedral. My reliance, my families reliance, on faith was never more pronounced than at the numerous family funerals I experienced during my childhood. My father was 45 when I was born and consequently I ended up with many older family friends. At that time, many of the funerals were military ceremonies. The military handles so many of the arrangements with precision that many discussions are seemingly avoided. Funerals were just experienced. To this day, I will never hear Hymn 512, Eternal Father Strong to Save, without a loss of composure. But in all cases, it was through the powerful and comforting words from the hymns, scripture, and the pulpit that we found strength, and as a family, we used them to communicate, indirectly, about our shared faith. Through that triangle created between the cross and family, we made our confessions, opened our hearts, but, in retrospect, rarely to each other.
When I was five, my father's father came to live with us at the age of 87, and occupied a little suite of rooms my father fashioned for him in our reasonably comfortable basement. He lived with us for six years until his death, and my relationship with him was wonderfully formative. Recovering from the loss of my grandmother, "Bop" as we called him, relied on his strong Southern Baptist upbringing for strength through his depression, and he religiously read the writings of Norman Vincent Peale. I would scan the latest book on his bedside table, still snooping, although I am sure that they were left out, maybe for me. I remember many of the pearls those books held to this day:
Action is a great restorer and builder of confidence. Inaction is not only the result, but the cause, of fear. Perhaps the action you take will be unsuccessful; perhaps different action or adjustments will have to follow. But any action is better than no action at all.
My own developed corollary is "no problem improves with age" or my father's wry version often used on me, and not always with patience, "Do something even if it's wrong."
Most importantly, in living with my grandfather, my parents had provided a model for me of what families can do. We stick together. We take care of our own, even if it means sacrificing some of our own resources and our independence.
I loved to borrow my father's socks. They were hard to resist, always neatly matched and he had a thing for the soft fluffy kind. Compared to my own, there was nothing like treating myself to a pair of his socks. He knew I borrowed them and would occasionally chastise me when I was careless and took that last pair of blue ones.
The tradition continued. As a young married man, when my folks were living in retirement in Washington, I would often spend a weekend with them, and if I forgot a change of socks, I still helped myself.
There in the back of OUR sock drawer was Derek Humphry's 1991 best seller, Final Exits, "The Practicalities of Self-Deliverance and Assisted Suicide for the Dying." In the back of the same drawer was a full bottle of Seconal, a name brand for secobarbital, a powerful barbituate, and a drug of choice for assisted suicide.
I sat down on the edge of the bed and began to read. First the poem after the dedication written by John Keats.
Darkling I listen; and, for many a time
I have been half in love with easeful Death,
Call'd him soft names in many a mused rhyme,
To take into the air my quiet breath;
Now more than ever seems it rich to die,
To cease upon the midnight with no pain….
Old tears welled up in my eyes and I fumbled to the parts about the vodka, the barbituate-laced pudding, and the plastic bag, for good measure.
Was he dying? Was my mother dying? Here we go again. I had reason to believe that maybe I didn't have the whole story.
We had discussed the virtues of assisted suicide in a general way a few years earlier when my sister, Alison, wrote a celebrated article in the Washington Post on the Hemlock Society and the final exit of an elderly couple in Middleburg who, of a carefully planned evening, sat down with their martinis and cocktails and died together, on their own terms.
Without revealing my discovery of the book, which I am convinced he left for us to find, I was able to discern that no one was dying, yet. It was clear and instructive that Dad wanted a way out of any protracted, expensive, or degrading illness. As a practical matter, even though he was a physician, my father recognized that anyone could screw up a suicide, which would only make matters worse.
My father and I had developed an intuitive and unspoken understanding of many things. We had a great friendship and he was unfailing in his support, despite my failures.
In one of those magical late-night conversations, probably over a few drinks, I had promised to my father to help keep them in their own home for as long as possible. My parents had a close and dependent relationship and it was clear an independent or assisted living facility would never suffice.
We knew that my father recognized that changes to their comfortable existence needed to be addressed for their long-term care, but they were literally housebound, immobilized by indecision. Fundamentally, they lived in split level with the laundry in the basement. One disability would create gridlock.
My father would be very happy moving to West Virginia and be close to Libby and me and the grandchildren, but it would be very difficult to persuade my mother to leave the city. In retrospect, she was already exhibiting signs of memory loss, something we initially attributed to "mom being mom." Maybe you know the signs I mean? Be watchful and trust your instincts.
I was not prepared to attend to their needs in Washington and my family in West Virginia. My oldest sister, Neil, lived in New Jersey at the time, the middle child, Alison, live in Leesburg so the move made some sense for her as well, but she was a strong advocate for my mother's wishes, but it was time to do something, even if it was wrong.
Providing assisted-living in their own home, while complicated, was not going to be too much more expensive than a garduated care facility for them both. So in 1996, as an exercise that my mother could embrace, we tactfully started a yearlong design process on a friendly, one level, handicapped-accessible, retirement home in Shepherdstown on property that the family purchased in 1984. Dad and I had mused about many creative options for years, but could never get the ball rolling. In retrospect we waited much too long to break that ice. My mother got to participate in the design of her future studio, though she never got to use it. Although in her last years, she was surrounded by the beautiful works of her hands on walls designed to be gallery space and she took some comfort in the presence of a studio stocked with familiar things. Dad always relished the idea of a great room with a massive fireplace. He was to get his wish. Together, with the help of Mark Orling, we pulled a workable plan together. My parents got into the excitement of making it happen. Dad gave me the high sign to build it. He was 87.
The next year, mother was exhibiting some signs that the doctors diagnosed as fluid on the brain and she went into surgery where a shunt, or drain, was installed. What happened on the operating table is anyone's guess, but mother went into a shocking and immediate decline after the surgery. She was diagnosed with Alzheimer's Disease.
Completion of the house took on a new urgency. It was to become an assisted-living facility sooner rather than later. We certainly couldn't have pulled it off in any other place, enlisting the direct support of some wonderfully experienced caregivers, like Rosa Lee and Roxanne Shanton, Virginia Ferguson, and a cast of specialists, and the untiring support of my sisters. This cooperative relationship was a business. We had a staff, payroll and personnel problems, and all the household management issues.
I can't say enough for the support I received from this Church and I thank you for allowing me to immerse myself in the renovation and building process here to keep me going. Mark Orling, now my oldest son's godfather, who was the architect for the church renovation and addition, and I already had a close relationship and I could not have pulled any of it off without his creative and moral support.
The next four years were a blessing and a curse with only one eventual outcome. I take pride in the care that we gave my parents, I am sad for some of the sacrifices made in my own life, the stress it caused with my sisters, and some important matters that I neglected. Several of my children's formative years are a blur and I am grateful to Libby for taking up so much slack. She worked her magic in so many quiet ways. She is now facing many of the same issues with her family. The patterns are painfully familiar.
My mother died peacefully at home in January of 2002. She had taken matters into her own hands, we believe, and stopped eating. Several hours before she died, I had administer a dropper of water mixed with oxycontin, given to me by the Hospice Nurse, in the knowledge that it could ease any pain and help her to let go if that were her wish. (Mother never tolerated such things very well and offered some of acrid mixture back to me very quickly. I remain troubled by that bit of discomfort I may have inflicted.) We held her hands and each others as she died. I cannot find words yet for the power of that moment.
Engaged very late in the process, Hospice provided gentle and much needed end-of-life counseling and hands-on services. Please take comfort in the knowledge of Hospice Care. Learn about it long before it is ever needed.
My father suffered a series of setbacks after my mother's death—most notably a broken heart. A slip caused a fractured pelvis and a hip replacement. He was battling his own dementia as his mind quickly retreated from the loss of my mother and the pain of his injuries. We had long since stolen "Final Exists" from his drawer. Not only had the Seconal long reached the end of its effective life, we knew he had diminished capacity and could not reasonably remember or execute the process. A real catch-22. Assisting my father with his death, in that way, was not in our job description.
Periods of inactivity from the hip replacement brought fluid to his lungs and ultimately congestive heart failure. We wanted him to be at home as promised but his last few days were spent in Jefferson Hospital. Initially he responded to treatment and we had a wonderfully lucid and joyful day, just two days before he died. As his condition quickly worsened, the staff was providing deep suction in the lungs to keep them clear. The sounds of his breathing haunt me to this day.
I will always be grateful to Alison, who from across my father's death bed, graciously deferred to me as it came time to decide whether to continue treatment. She had already made up her mind, I am sure. The time had come and I had the confidence of knowing my father's heart. Although none of us had ever spoken of this moment, it was not a difficult decision. Shortly before he died, I made a hasty trip to the Ranson 7-Eleven and bought a pint of vodka and a little rum for Alison. (Ten years ago I might have been carded for such a purchase, amazing what ten years can do.) Back in the room, I made us all a much needed drink and with my finger over the end of a straw, administered a little of the spirits past my father's lips. He had always extolled the virtues of that first sip of a dry vodka martini, on the rocks, always with a twist. He was 92.
I share with you one last moment of grace…and a wish.
For my mother's memorial service, my sisters and I gathered in her studio, on the floor, with hymnals and bibles. I lit a candle as I have been taught here, and we planned my mother's service. It was a sad but comforting occasion and maybe the closest we had every been as her children. How we wished my mother had been there to share with us her own feelings about the hymns and scripture we knew she would choose.
I quote from my unofficial Bible, Norman Maclean's "A River Runs Through It:"
Each one of us here today will, at one time in our lives, look upon a loved one in need and ask the same question: We are willing Lord, but what, if anything, is needed? For it is true that we can seldom help those closest to us. Either we don't know what part of ourselves to give, or more often than not, that part we have to give… is not wanted. And so it is those we live with and should know who elude us… But we can still love them… We can love—completely—even without complete understanding…
My hope is that we can find a way to break the silence and find the way, with our parents, with our spouses, with our siblings, with our children, BEFORE it is too late.
We can hide our lives in the recesses of dark drawers, behind closed doors, under glass, on a bedside table, even in our silent confessions from a church pew, or we can bring them out in the open, within the circle and light of love.
Where is death's sting? Where, grave, thy victory?